Discover How the 2020 Subaru Ascent Compares to Competitors
When it comes to finding that perfect three-row SUV option to meet your specific needs, nothing quite meets the stellar performance of the 2020 Subaru Ascent. When compared to the competition, you'll discover that the Subaru Ascent offers more technology, capability, and comfort. See how the Subaru Ascent stands a cut above over the competition.
Compare the 2020 Subaru Ascent to the 2020 Honda Pilot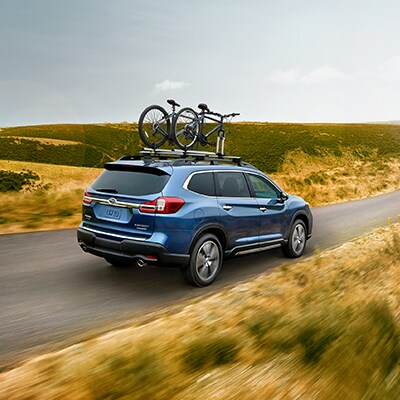 The Honda Pilot equips a 3.5-liter V6 engine that delivers 280 horsepower and 262 pound-feet of torque. While the Subaru Ascent does not offer V6 capability, it does utilize a 2.4-liter turbocharged engine that outputs 260 horsepower and a maximum of 277 pound-feet of torque.


All Subaru Ascent models are standard with symmetrical all-wheel drive for improved traction and control when one wheel starts to slip in tricky road conditions. The Honda Pilot offers all-wheel drive, but it will cost you extra.


Both models are efficient options for your travels with a fuel economy that reaches 27 mpg on the highway. However, the Ascent outperforms the Pilot's efficiency in the city by hitting 21 mpg to the 20 mpg city driving from the Honda. These numbers drop when you equip the Pilot with AWD.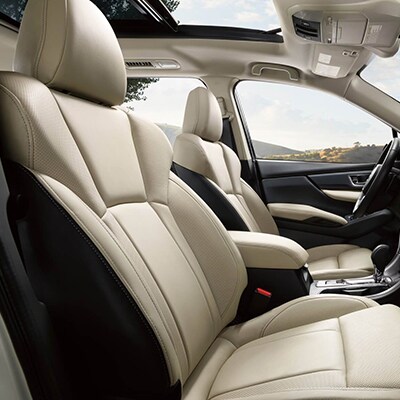 If you need seating for up to eight passengers, either SUV option will accommodate you. However, if you want to maximize the passenger volume, the Subaru Ascent manages more space to stretch out.
The Subaru Ascent offers up to 86.5 cubic feet of cargo space for your camping supplies or even small pieces of furniture. The Honda Pilot offers an equal amount of space, making either of these three-row SUV options solid for your needs.
Looking for ways to store your outdoor equipment? The Subaru Ascent comes standard with raised roof rails ideal for kayaks and bike racks. The Honda Pilot requires an expensive upgrade to unlock these features.
The Subaru Ascent is equipped with some intuitive technology options, including the STARLINK® Multimedia Plus with a 6.5-inch touchscreen and smartphone integration. The Honda Pilot requires you to upgrade to unlock touchscreen functionality or similar smartphone features.
---
2020 Subaru Ascent vs Nissan Pathfinder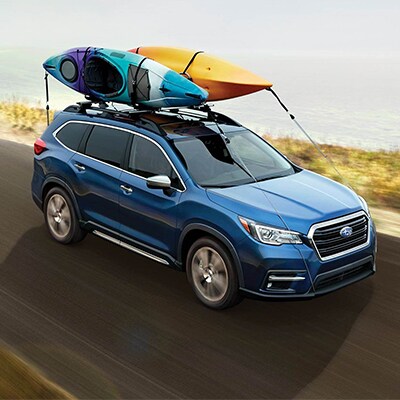 While the Nissan Pathfinder equips a 3.5-liter V6 engine that delivers more horsepower than the Subaru Ascent's 2.4-liter turbocharged option, the Ascent manages 277 pound-feet of torque - better than the 259 pound-feet from the Pathfinder.


Symmetrical all-wheel drive is necessary for drivers who love to go on off-road adventures or ones that deal with inclement weather on their commutes. The Subaru Ascent includes this feature standard on every model while the same option costs extra on the Nissan Pathfinder.


Both models achieve similar fuel economies of 27 mpg on the highway and 21/20 mpg in the city for the Ascent and Pathfinder, respectively. However, the Ascent achieves this with an all-wheel drive. The Nissan Pathfinder, when equipped with AWD, falls behind in efficiency.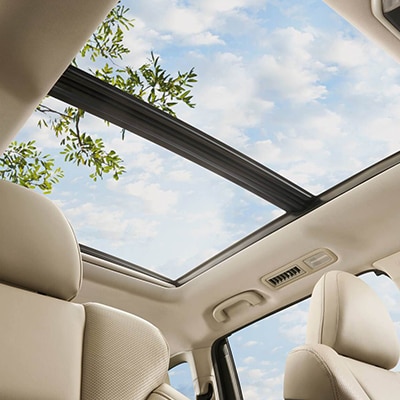 The Subaru Ascent provides seating for up to eight passengers while the Nissan Pathfinder only seats seven maximum.
The need for cargo is important when you consider a three-row SUV option. Folding the seats down in the Subaru Ascent affords you 86.5 cubic feet of storage space while the Nissan Pathfinder limits you a bit more with 79.5 cubic feet.
Both options come standard with easy-to-use touchscreens designed for an intuitive music listening experience. However, the Subaru Ascent includes Apple CarPlay™ and Android Auto™ integration, features you'll find missing on all Nissan Pathfinder options.
---
Subaru Ascent vs Toyota Highlander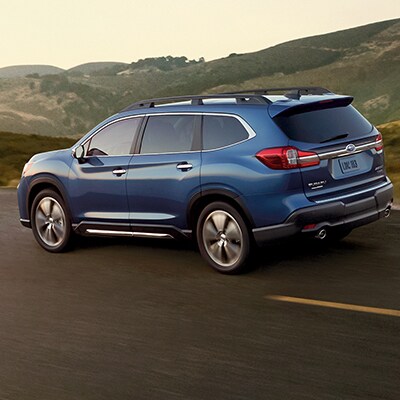 The Toyota Highlander equips a 3.5-liter V6 that delivers 295 horsepower and 263 pound-feet of torque while the Subaru Ascent offers a 2.4-liter turbocharged engine that offers 260 horsepower and 277 pound-feet of torque. The Subaru manages just a bit more power to its wheels with higher torque output.


Subaru provides symmetrical all-wheel drive on every Ascent model in the lineup while the Highlander's same all-wheel drive system will cost you extra.


Fuel economy is important even with larger SUV models, and the Subaru Ascent helps prevent more time at the gas pumps with an efficient 21/27 mpg city/highway. The Toyota's V6 engine offers the same fuel economy but only with front-wheel drive while the Ascent is standard with all-wheel drive.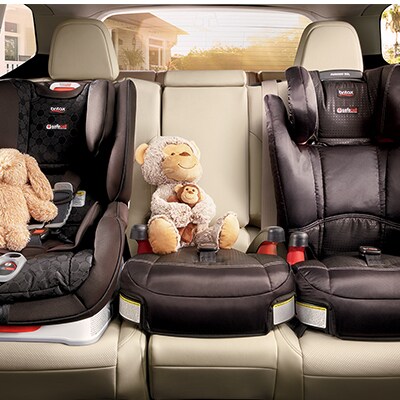 Passenger space is a priority when you're searching for the perfect SUV to ensure your family enjoys a comfortable ride. The Subaru Ascent offers more room to stretch out than the Toyota Highlander can manage in any of the three rows of seats.
Not to be outdone, the Subaru Ascent provides more room for road trip supplies or shopping trips with a more spacious cargo area than the Toyota Highlander can offer.
If you're looking to stay connected while on the go, the Subaru Ascent lineup offers an available 4G LTE Wi-Fi hotspot. The Toyota Highlander does not offer this feature on any model.
Both models offer a stellar package of driver assistance features standard including adaptive cruise control, pre-collision braking, and a lane-keep assist. However, the standard symmetrical all-wheel drive on the Subaru Ascent adds an extra level of safety, something that the Highlander will make you pay extra for.
---
Test Drive the 2020 Subaru Ascent Today
All in all, the 2020 Subaru Ascent comes out on top in a variety of categories when compared to three of its competitors. Expect a surplus of design features, top-notch performance and powertrain, and cargo space that will support you and your family on your many more adventures to come.
Check out the three-row Subaru model in the 2020 lineup. It's here to take you where you need to go with style and safety on its side.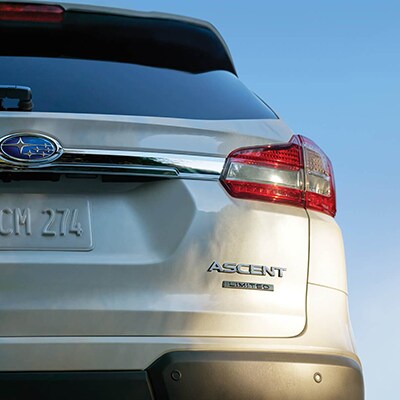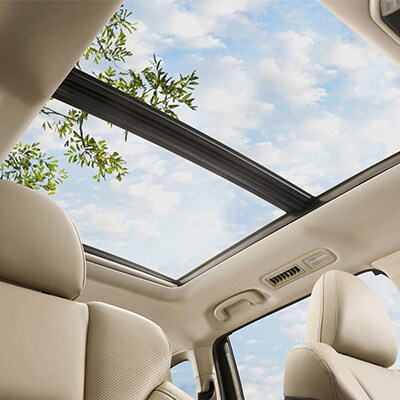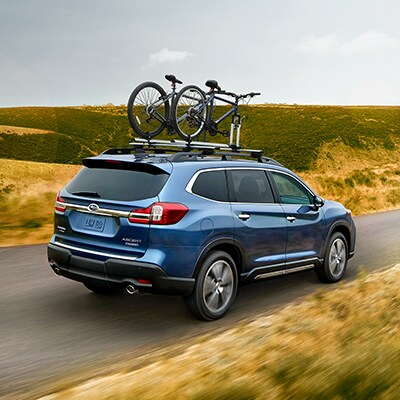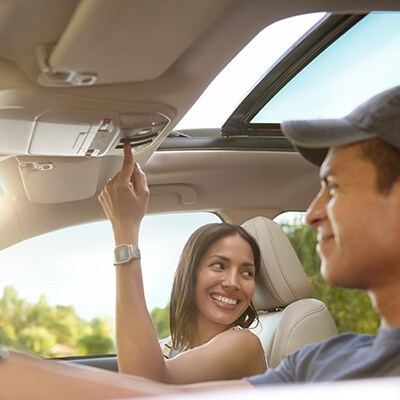 Sorry, no items matching your request were found.
Reset Search