For decades now, Subaru has been a leader in designing and manufacturing reliable vehicles that will serve you for the long haul. Subaru boasts having almost all its vehicles sold in the past 10 years still on the road today. This makes Subaru a go-to brand if you are looking for durability and high performance.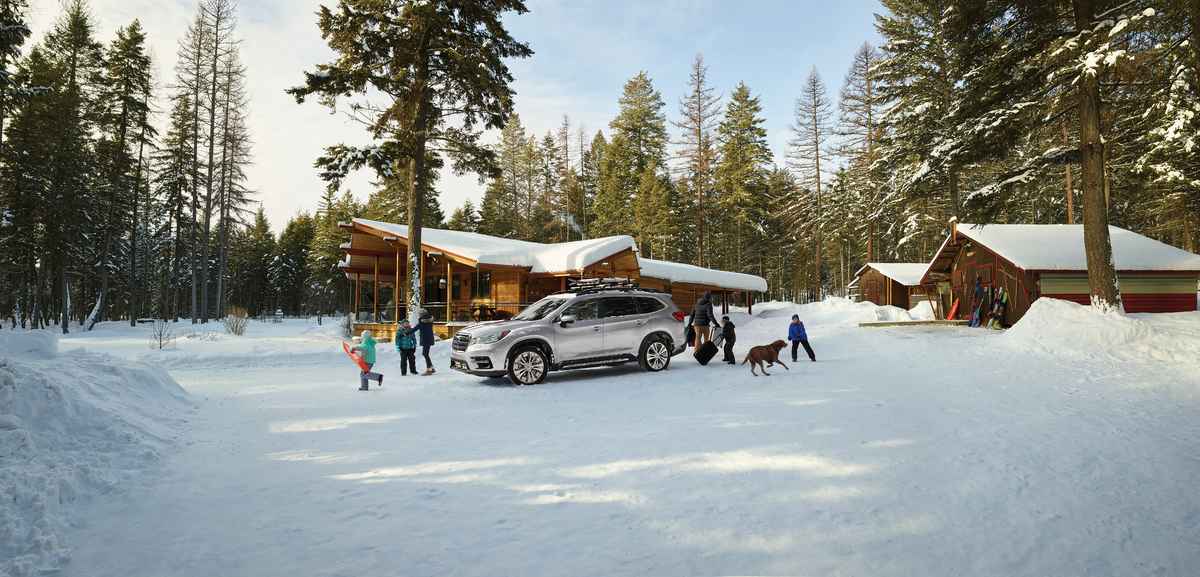 Subaru has a long list of dependable SUVs. But the Subaru Ascent stands out as one of the most promising in its lineup. The all-new 2022 Subaru Ascent takes style and comfort to a whole new level by offering some of the best in the lineup, putting it ahead of many of its peers.
The new 2022 Subaru Ascent is offered in five distinct trim levels:
Base
Premium
Onyx Edition
Limited
Touring
This gives Bethlehem, PA drivers options for choosing the best trim level to fit their lifestyle and budget. Check out our inventory of the new 2022 Subaru Ascent at Faulkner Subaru - Bethlehem for a complete list of trim level features, performance, availability and our friendly pricing options.
Engine Performance and Practicality
The elegance of the Subaru Ascent doesn't stop on the exterior styling. Under the hood, the Ascent is powered by a 2.4-liter four-cylinder turbocharged engine that delivers 260-horsepower. This makes the Subaru Ascent an ideal SUV for towing your camper or boat for your adventures within and outside Bethlehem, PA. The extra torque also gives the Ascent stellar off-road capabilities.
Coupled with smooth-shifting continuously variable automatic transmission (CVT), the new Subaru Ascent offers an agile and fun-to-drive experience. Ascent offers paddle shifters integrated into the steering wheel to make maneuvering a breeze.
This family centric SUV comes standard with Subaru's signature all-wheel-drive system that makes it an ideal all-weather vehicle. The Ascent will traverse all terrains and take you anywhere in Bethlehem, PA with ease.
Interior Design, Comfort and Accommodation
The beauty of the 2022 Subaru Ascent extends to the cabin. Inside, this magnificent SUV is designed with the passenger and the driver in mind. It comes standard with a higher driving position and multiple seating options that set the new Ascent's interior apart from other rival crossovers.
Whether you are looking for a vehicle for your daily commute in Bethlehem, PA or a highway warrior, the Subaru Ascent has got you covered. This car offers plenty of room in the cabin for the passengers, thanks to its three-row seating configuration.
For an even more memorable driving experience, the Subaru Ascent has available features like heated rear seats and a comfortable driver's seat that has power-adjust and memory functionality. The ambience inside the cabin is accentuated by the leather-trimmed upholstery that comes standard on the two top trims in the lineup.
If you are in the market for a people and cargo hauler that is adventure-ready, the 2022 Subaru Ascent is the right traveling partner.
Safety and Reliability
Safety and reliability have been on the top of Subaru's design rubrics for a decade. The all-new 2022 Subaru Ascent is not an exception. This vehicle strikes a good balance between sportiness and occupant safety by incorporating a slew of driver-assistance features.
The Subaru Ascent comes standard with high-tech safety features in all its trim levels through Subaru EyeSight®, making it one of the safest and most convenient vehicles to drive. Drivers have the peace of mind driving this SUV because it comes standard with a forward-collision warning and automated emergency braking. Driving the new Subaru Ascent in Bethlehem, PA is a pleasant experience, thanks to the lane-departure warning and lane-keeping assist.
Visit us today at Faulkner Subaru - Bethlehem and schedule a test drive of the new 2022 Subaru Ascent in our inventory. We will be happy to help you select the trim level that will satisfy your driving needs.