For years now, the Subaru Forester has been growing into a favorite for Northampton County drivers in search of a high-quality SUV that can do more than the average compact. Rather than resting on their laurels, Subaru has delivered a completely refreshed vehicle in the 2019 model. With a sturdy, go-anywhere chassis, a more powerful engine, and a high standard of comfort, the 2019 Subaru Forester takes an already bright experience and polishes it until it's shining.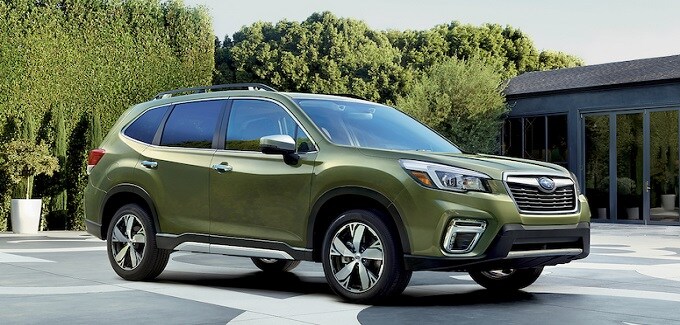 The most significant change the 2019 Forester introduces may also be its subtlest. Its chassis has received a complete redesign compared to last year's model. And while the overall tweaks are small, they add up to a sleeker look, additional legroom for backseat passengers, and a higher wheelbase better suited to harsher roads and tougher terrain.
This is all accompanied, of course, by Subaru mainstays like standard all-wheel drive. In addition to that coveted favorite, however, drivers may also enjoy the Forester's new engine option: a 2.5-liter direct injection inline-4. Capable of 182 horsepower with 176 pounds-feet of torque, it can get up to 26 miles per gallon city roads and 33 miles per gallon on highways. With seating for five, the new Forester is efficient, comfortable and built to handle a wide range of adventures.
And that's just the top of the iceberg for what it brings to the table. It also boasts a rich selection of standard and optional features that are more than a match of the best of its competitors. With a competitive price tag to boot, there are some good reasons that drivers of all sorts turn to the Forester to take care of them on the road.

Would you like to know more? Get in touch with vehicle experts at Faulkner Subaru in Bethlehem, PA. Our dealership has a rich selection of new Subaru models, and serves customers from Lehigh County, Allentown, Bucks County, and more. We'd love to take care of your needs as well.