Are you ready for the 2021 Subaru Crosstrek? At Faulkner Subaru - Bethlehem, we have the best competitive offers for drivers who decide to upgrade or buy a new car. The most important decision to make while purchasing a new car is where to get the best Dealer. At Faulkner Subaru - Bethlehem, our goal is to offer you quality cars at the least price you would ever get. We offer all-new Subaru models at our local auto mall that range from sedans, trucks, and SUVs.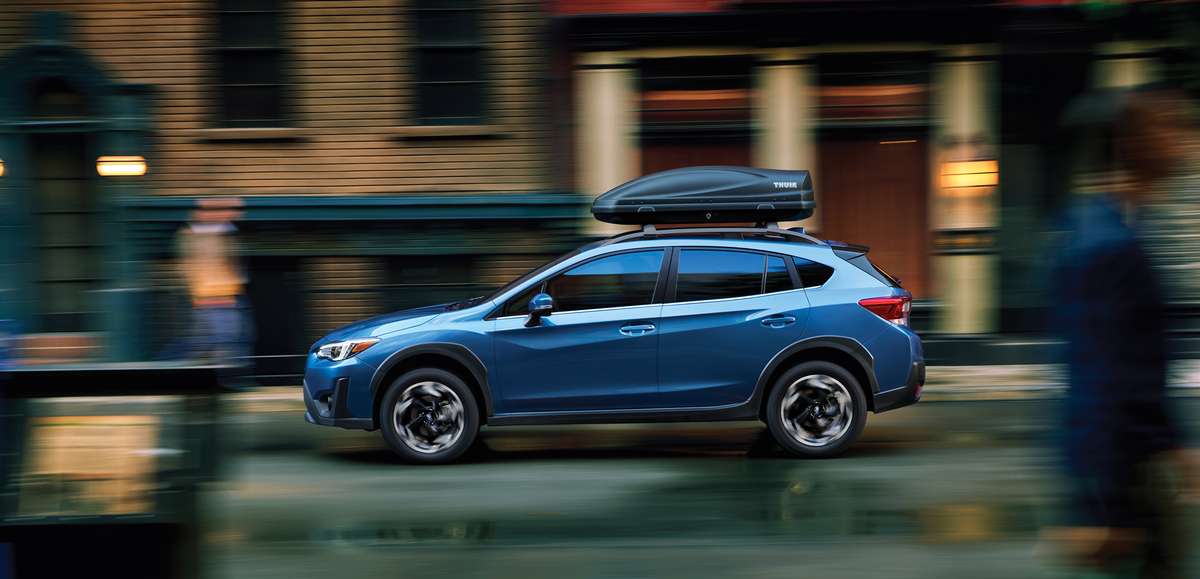 In our auto mall, we have the 2021 Subaru Crosstrek, which has many upgraded features, performance, interior design, cargo/tow capacity, and safety features that come in a new upscale.
Interior Design
The 2021 Crosstreck comes in a basic console layout that prioritizes function over its form. The dashboard appears unchanged compared to its last year's models. However, Crosstreck lower trims come with unique interiors. Subaru has made more interior changes that give this compact SUV a different look from previous models. They include:
    
A StarTex carbon-fiber that is neatly stitched with yellow linings
    
Leather texture which tacks the steering wheel, and the gear knob
    
A standard 6.5-inch touchscreen that supports android compatibility
    
A keyless engine starter
    
An automated climate control technology for the front and rear passenger seats
The higher up trims on the Crosstrek come with more interior features, which make them expensive from lower trims. They include a push to start up button, cargo tray, and a heated driver's seat.
Cargo and Tow Capacity
The 2021 Crosstreck comes with an expanded cargo space by folding 60/40 rear seats. Judging from the exterior design, you may misinterpret its carrying capacity. The SUV can hold an average of 19 suitcases, which is more than what other SUVs in its class can hold.
Also, this sporty, versatile four-wheel drive is ready to tow anything. With a maximum towing capacity of about 1,500 pounds, you can carry the entire fan with you, whether it is a race bike, a small boat to the beach, or even a motorcycle out of the city for an adventurous experience.

Engine Transmission and Performance
The 2021 Crosstrek comes in two engine selections. The first is the 2.0-liter flat boxer-four engines with a total of 152 horsepower running total torque of about 145 pound-feet. It comes in a manual transmission of six-speed that gives zero to 60mph in 9.2 seconds of pick time.
It also has a 2.5-liter boxer four engines capable of making 182 horsepower, providing up to 176 pound-feet of torque. From zero to 60 mph, the 2.5 engines cut off 0.9sec picking time compared to 2.0 engines. The SUV comes in a high stability balancing that is favored by the tuned suspension.
Security and Safety
The Crosstrek is one of the best performing Subaru models in the safety test. It has a ranking score of five stars by the National Highway Traffic Safety [NHTS] after accessing a crash test. The Crosstrek also received top safety recognition from the Insurance Institute for Highway Safety (IIHS). It comes with optional features that are reasonably priced. A driver-assist makes it exceptional from its rival competitors who lack to meet the least of safety features in Crosstrek trims.
At Faulkner Subaru - Bethlehem, a new season is approaching, and this is the best time you can plan on buying the new 2021 Subaru Crosstreck. Start planning on what trips and activities to begin with a new Crosstreck SUV.
Learn More and Test Drive a Subaru Crosstrek at Faulkner Subaru - Bethlehem
Visit Faulkner Subaru - Bethlehem today as we give you the best offers all-around Bethlehem, PA. You can also follow us on our online page to book your test. Why wait? Come experience with us.