Now available in jasper green metallic, crimson red pearl, and sepia bronze metallic, the 2021 Subaru Forester is back better than ever. Year after year, the Forester has outshone all other Subaru vehicles in the market in Bethlehem, PA, for a good reason. The 2021 Forester is a compact SUV with a spacious interior cabin and cargo area, advanced technology and safety features, and excellent power in all its engines. A test drive in this SUV will instantly seduce you into buying this unique crossover SUV today.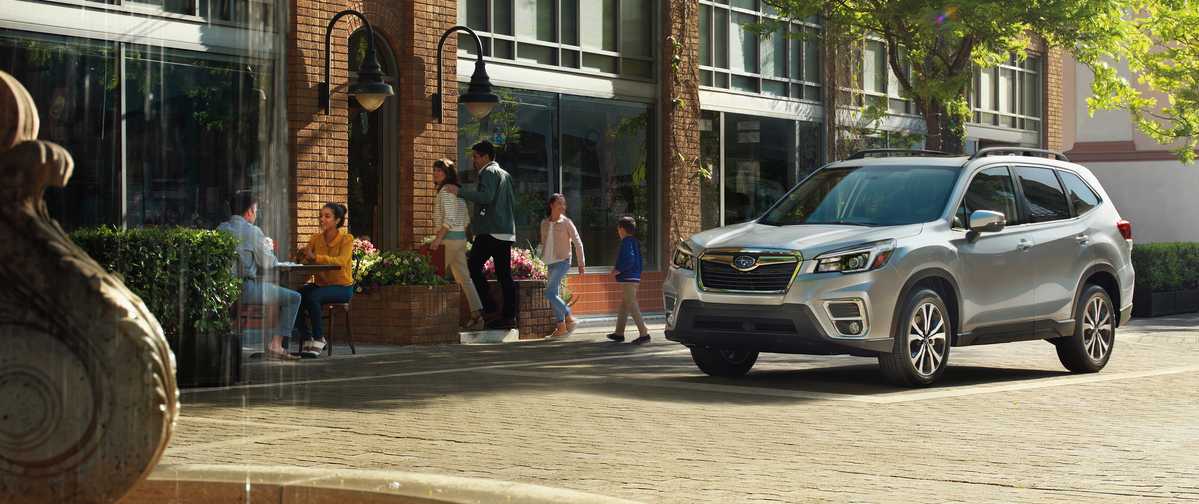 Engine Performance
Only one engine powers all the 2021 Forester models; the four-flat 2.5-liter engine. Though the engine is just one, it has outstanding performance that makes the 2021 Forester more than capable in anything. The engine emits 182 horsepower and 176 pound-feet torque, which is more than enough power to run the SUV. In just 8.5 seconds, this engine can accelerate from zero to 60 miles-per-hour.
There is an automatic continuously variable transmission that sends the engine's energy to all wheels. With the city and highway EPA ratings combined, the vehicle can achieve 29 miles-per-gallon. The engine gives the SUV outstanding ground clearance of 8.7 inches, a smooth ride due to little vibration to the interior, and stable handling.
Safety & Technology
Subaru vehicles are among the safest in Bethlehem, PA, and the 2021 Subaru Forester does not fall behind. The primary driver assistance technology of the 2021 Forester is the Standard EyeSight driver assist. It reduces injuries due to rear-end collisions by 85% and is standard in all models of the 2021 Forester. It also has automatic emergency brakes and adaptive cruise control. It makes driving less stressful by aiding the driver in braking, throttle control, and steering in both short and long journeys.
Subaru also aimed to reduce collisions due to distracted driving by using the Subaru DriverFocus distraction mitigation system, a co-pilot system that is more attentive in driving. It takes over the wheel when the driver is too tired and drowsy.  However, the system is standard on the Touring model only. Another safety system is the all-around awareness with features like rear cross-traffic alert, a blind-spot monitoring system, a rear vision camera, and reverse automatic brakes.
Innovative Infotainment
There is also an abundance of entertainment technology, including the Subaru STARLINK infotainment system. The system allows smartphone connectivity to manage controls like climate from your phone. The system also has a kit that includes two 32GB Apple iPads, two iPad cases of OtterBox Defender Series, and two Harman Kardon Bluetooth-enabled headphones. The kit is standard in all models, which ensures that the occupants in your SUV are not bored on long journeys. There is in-vehicle Wi-Fi for endless browsing on your phone, iPad, or the 6.5-inch screen display.
Storage & Seating
The cabin of the 2021 Subaru Forester is high-quality and spacious. The cabin has two rows with five seats. The cabin is stylish due to the incorporation of contrast stitching and soft-touch materials used as upholstery for the seats. The material can be either cloth or leather. Materials are also of a wide range of colors such as brown, gray, or black leather. Each passenger gets 111.9 cubic feet of seating volume, which is a very generous space. Six-feet tall occupants can seat comfortably with such a volume.
The cargo area can hold cargo with a volume of 76.1 cubic feet. This is larger than the volume of most compact SUVs. A rear gate is extra wide for more effortless loading and off-loading of cargo in the cargo area. The rear gate is also powered to open and close the rear gate using a single button if your hands are tied up.
Learn More at Faulkner Subaru in Bethlehem, PA
The 2021 Subaru Forester is a beauty just at first glance. This all-new SUV release will open room for a test drive at Faulkner Subaru for a first-hand experience.  For more information, please contact us online or give us a call today!