The 2022 Subaru Love Promise Customer and Community Commitment Award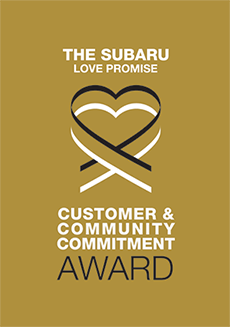 We've been nationally recognized for our dedication to our customers, our community, and the Subaru Love Promise.
We're honored to receive the 2022 Subaru Love Promise Customer and Community Commitment Award. This award nationally recognizes elite Subaru retailers who provide an exceptional customer experience at every interaction with Subaru. These retailers have also demonstrated an outstanding commitment to supporting passions and causes in their local communities in important areas such as the environment, community, health, education, and pets.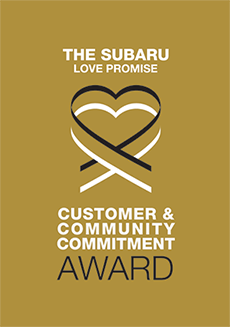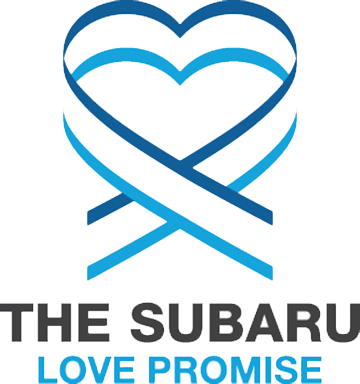 What is the Subaru Love Promise?
Subaru and our retailers believe in making the world a better place and the Subaru Love Promise is our vision of respecting all people. This is our commitment to show love and respect to our customers and to work to make a positive impact in the world.
How is Faulkner Subaru Bethlehem dedicated locally to the Love Promise?
Our Love Promise can be seen in various partnerships with local charities and non-profits. We're grateful for the opportunity, not only to be a part of our community, but to serve it as well.
The Sanctuary at Haafsville
Terracycle , Terracycle at Lafayette University
ASA Packer Elementary School
Meals on Wheels of the Greater Lehigh Valley, Miracle League of Northampton County
The American Red Cross of the Greater Lehigh Valley, Leukemia and Lymphoma Society Eastern Pennsylvania Chapter/Lehigh Valley Branch
Love Promise Stories from Faulkner Subaru Bethlehem
Subaru and Faulkner Subaru Bethlehem believe in making a positive impact on the communities in which we live and work. We uphold that belief through our Love Promise Community Commitment. Every month, we select inspiring stories from customers and partners from around our area who strive to support our collective commitment and feature them here
#sharethelove with the Red Cross! - John S
Yesterday we met at Pennsylvania Rivers Chapter of the American Red Cross to talk about ways to continue our relationship, and present the donation that our customers contributed to in Subaru's Share the Love campaign! We are very happy to partner with them for another year, and we are excited for our future plans of helping them out with distributing smoke detectors to needing members of our community. Pictured L to R: Sean Phela (Subaru of America), Peter Brown (Red Cross), David Kopew (Faulkner Subaru), John Santa Barbara (Red Cross), and Tyler Nguyen (Subaru of America)
---
Wow, great results for #sharethelove ! - Emily C
We were so happy today to meet with some of the amazing folks at Valley Youth House, to present the results of Subaru's latest Share The Love event! Our customers clearly were familiar with VYH, as this is one of the largest donation amounts we've seen! We are very happy to be new partners with them, and look forward to helping more in the future! #subarusharethelove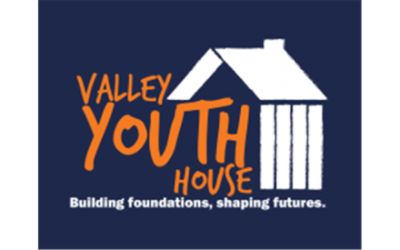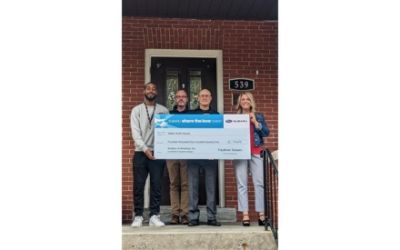 ---
A Cookie Connection Collabo - Allie E
One of the best things about the Subaru Love Promise, is how it has helped connect Faulkner Subaru Bethlehem with some great organizations and people. A great example of this: We reached out to Lincoln Elementary, the Bethlehem school we are partnered with, to see if any of the students there could help us out with ordering a LOT of Girl Scout cookies for us to donate to another organization to hand out boxes to their volunteers next month! As this is still a surprise for those volunteers, no spoilers on where they got delivered, but a big thank you to: Gena (Community Coordinator At Lincoln), who put the word out, and a big thank you to Aria (a Lincoln student / Girl Scout) her mom Allie, who replied to our request and did their best to get us a LOT of cases of cookies, and thank you to the person at the non-profit who is distributing them to volunteers! So neat how it all came together!
---
New Picnic Bench! - Jared N
We are so excited for our new picnic bench that arrived from Terracycle! It's just off to the right side of the front of the building- it'll be a shady and cool place to relax while you're in for service!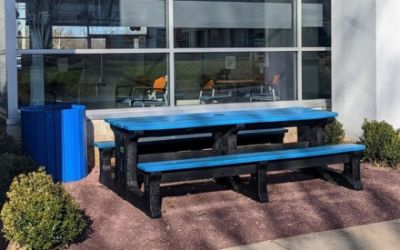 ---
Meals On Wheels! - Keri Y
Another month, another Meals On Wheels run! Was lovely as usual to see all the clients.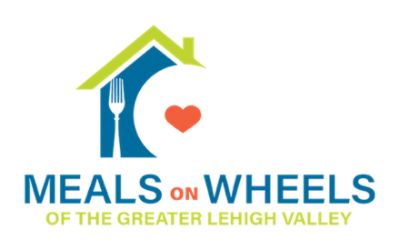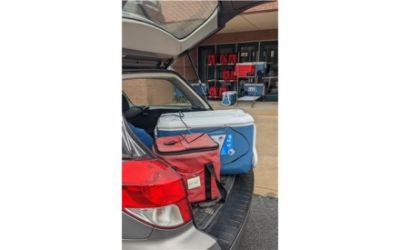 ---
Brightening Up Lincoln Elementary School - Daniel G
The team from Faulkner Subaru of Bethlehem dedicated their Saturday to help brighten up the front lobby of Lincoln Elementary School in Bethlehem, PA. The GM, Dave Kopew, along with Jared Neff and Kyle Manley, dedicated hours out of their weekend to help freshen up the front doors of Lincoln. Dave even recruited his daughter to join in the community-building experience. Jared took the time to cultivate an ongoing dialogue with Lincoln's Community School Coordinator, Gena Holmes. Together, they selected a set of colors that provided an energetic and welcoming environment for Lincoln students, staff, and families. Once the perfect color scheme was found, Faulkner Subaru of Bethlehem graciously spent the necessary funds to purchase gallons of paint to cover the trim of the front doors and windows. The team from Faulkner then coordinated a date to come over to Lincoln to devote some sweat equity to the school. Prior to arrival, they spent additional funds to provide paintbrushes, paint pails, tarps, and other supplies to help with the painting process. When they arrived, they were meticulous in taping off the trim around the windows and doors. They laid down tarps and demonstrated great care of the floors. The team from Faulkner Subaru then got to work to transform the dull blue trim of Lincoln's doors and windows into a vibrant set of colors. They stayed for hours and made sure that the building was ready for the arrival of the students on Monday. When the students showed up the following Monday, they were thrilled to see the bright colors. There was a collective joy and excitement about the refreshed entranceway. As principal of Lincoln Elementary School, I cannot express enough gratitude for the love and service of Dave, Jared, Kyle, and the Faulkner Subaru team. We are blessed to have them as members of the Lincoln family. Thank you, Faulkner Subaru! - Daniel Garcia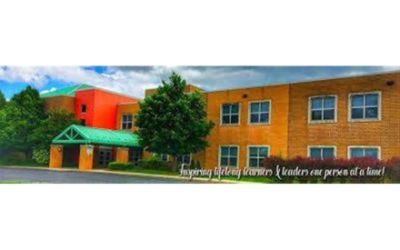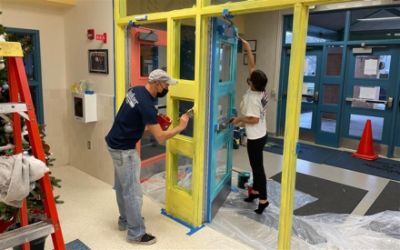 ---
Blood drive for the American Red Cross! - Jamie B
We are always happy to host the Red Cross Bloodmobile every year in December. Today we had a full schedule of donors for them, both existing donors that drove here, as well as employees of Faulkner Subaru. The Red Cross is an amazing organization that helps so many!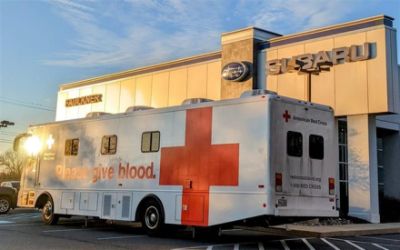 ---
Water-resistant blankets for the Synergy Project! - Emily C
Last year in November, Subaru and it's dealers donated 50,000 blankets to homeless shelters nationwide. For winter 2021, we're doing it again, and once again, we chose The Synergy Project from Valley Youth House! Check out the below text from Valley Youth House's website- they say it best. To use less words would not do this amazing program justice. "The Synergy Project, a street outreach program, is designed to help runaway, homeless, nomadic and street youth, age 21 and under, in the Lehigh Valley and other nearby areas. The program offers survival supplies (food, clothes, hygienic products, sleeping bags, tents, tarps, etc.), peer support, informal counseling (individual, family, or group), information and referral services and assistance to get off the streets, if desired. Street Outreach coordinators spend most of their time in a Jeep, van, on a mountain bike, canoe or kayak, or walking to remote areas or on city streets reaching out to youth who tend to settle in places that are not easily accessible, assisting them to find permanent housing or making it safer for them to be on the streets. The mission of the program is to meet the youth where they are – to go to them. Street outreach coordinators visit freight train yards, transportation stations, tent-cities and homeless camps offering assistance to the many youth who refuse to go to shelters." #subarulovestocare #subarulovestohelp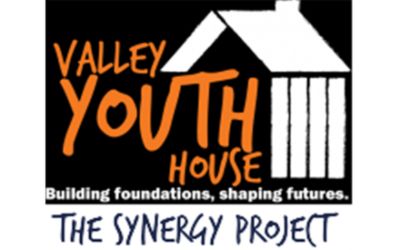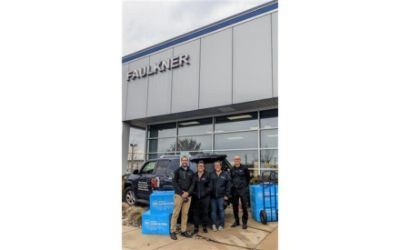 ---
Meals On Wheels! - Keri Y
First Monday of the month = Meals On Wheels time! One of our favorite activities at work! Congrats to Meals On Wheels of the Greater Lehigh Valley for their move to a new location in Allentown! A much more centralized location to easily reach all their clients in the LV!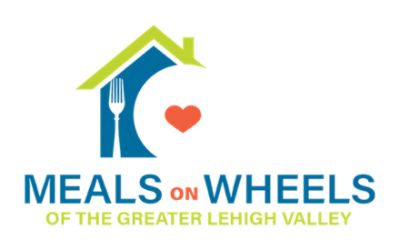 ---
The Results of Our Subaru Loves Pets Event! - Julie H
We were very happy to have worked with everyone at the Sanctuary at Haafsville for Subaru Loves Pets this year. They did an amazing job highlighting the "Underdogs" – animals that are statistically less likely to be adopted, such as seniors, amputees, chronic illness, severe injuries, and giving them the help needed to be adopted!................... From Subaru of America and Faulkner Subaru of Bethlehem, The Sanctuary received a grant of $3,100 which they mentioned will go a long way towards the care that a lot of animals require to overcome medical hurdles................. Also, 5 dogs or cats were adopted due to this month's partnership! Of special note, big shout out to our salesperson Alayna's brother- he came to adopt a certain dog at our Trunk or Treat but there was a ton of applications on that dog, so he adopted another dog that didn't have as much attention- and then went back for that dog's sibling, too, a week later!............................... We are also grateful to all of our customers and employees who donated supplies and food. Dave Kopew (pictured) and Jared Neff filled an Ascent and went by today to drop it all off. We saw the sign that said no stuffed toys allowed, but please give out those Chewbaru Outbacks we tossed in to some employees or volunteers then! ............... #subarulovespets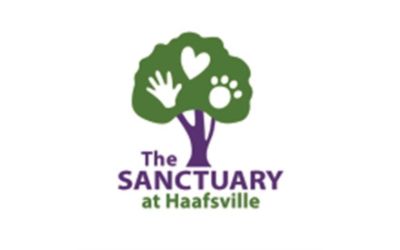 ---